Wy
Use this website to get information about our County government,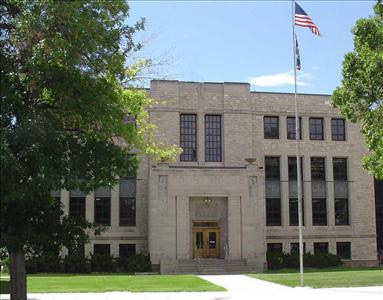 Mapserver, meeting dates or employment opportunities. If you can`t find the information that you need on our web pages, we`ll be pleased to visit with you in person. You will also find a wealth of information on the Chamber of Commerce website which is listed on the Hot Springs County Links.
---

Register on Hot Springs County CodeRED. Be sure you are registered to automatically receive Emergency Information. Your information will be confidential and only used to contact you in an EMERGENCY.
Register for CodeRed Emergency Notifications
If you hear an alert siren:
IMMEDIATELY
Expect CodeRed information
Tune to radio station KYTS, 105.7 FM
Watch your cable TV interrupt
Listen to your noaa all-hazards radio (ch 5, 162.500 mhz)
If it is a long term emergency this website, along with Facebook & Twitter (we will also provide ongoing information)
Continue to monitor your information source

ALERT SIREN This one will be used for Tornado Warnings and/or a severe storm warning of winds over 70mph and/or Hail 1.75" or larger (golf ball size)

HI-LO SIREN This alert siren will have only one message. It will alert for a total failure of Boysen Dam. The only action to be taken is to evacuate on highway 120 toward Cody or highway 20 toward Worland.
__________________________________________________________________________________________________________
***FOR YOUR INFORMATION***
2018 Property Tax Lien sale to be held Tuesday July 23rd 9:00am.
Tax Bills for 2019 will be sent out the first part of September 2019.
We do accept online payments made by credit & debit cards and e-checks. To utilize this function follow these steps:
1. Scroll to the top of this page and click on the Departments tab. Select Treasurer.
2. Scroll to the black section labeled "Pay for Services Online." Click on the box on the left to pay Property Taxes.
3. You may then find your property by searching your Local ID #, name, property address, or legal description.
__________________________________________________________________________________________________________
---