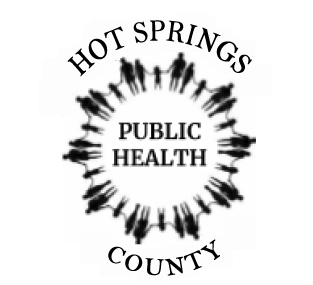 HSC Covid-19 Incident Management Team Situation Report March 25, 2020 5:00pm
Updates will be provided on this website by the Unified Command twice daily. Ten individuals in Hot Springs County have been tested for the Coronavirus by the hospital and Red Rock Family Practice. Six individuals have tested negative, and four are still pending.


Statewide Public Health Order #3 was issued to all WY counties 3/24/20, effective 3/25/20. "The following are ordered closed to members of the public... nail salons, hair salons, and barber shops; cosmetology, electrology, and esthetic services; massage parlors (excluding massage performed for medical purposes); tattoo, body art, and piercing shops."
Thank you for doing your part in keeping our community safe.
BACK TO COVID-19 INFORMATION PAGE