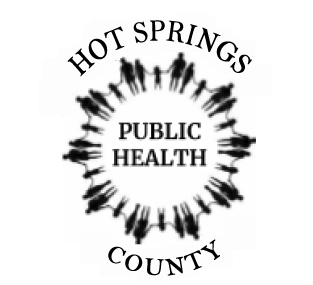 HSC Covid-19 Incident Management Team Situation Report March 24, 2020 3pm
Updates will be provided on this website by the Unified Command twice daily. Nine individuals in Hot Springs County have been tested for the Coronavirus by the hospital and Red Rock Family Practice.

Four individuals have tested negative, and five are still pending.
Nationally, it currently takes at least 4-5 days until the results are returned but they are currently working on ways to speed up the tests. We will continue to test in Hot Springs County using the CDC's recommendations.
In an EPA statement released to us by the Town of Thermopolis, "EPA has established regulations with treatment requirements for public water systems that prevent waterborne pathogens such as viruses from contaminating drinking water and wastewater. The SARS-CoV-2 coronavirus, which causes the COVID-19 disease, has not been detected in drinking water supplies. Based on current evidence, the risk to water supplies is low. American can continue to use and drink water from their tap as usual.
BACK TO COVID-19 INFORMATION PAGE