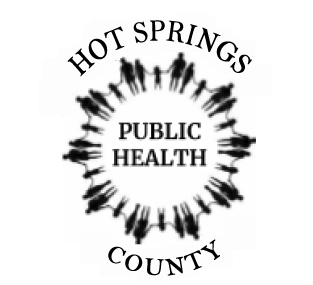 What is COVID-19?
Coronavirus disease is a respiratory illness that can present anywhere in a range of symptoms.
How does COVID-19 spread?
Covid-19 spreads from person to person. It is thought to spread mainly between people who are in close contact with one another (within 6 feet) through respiratory droplets produced when an infected person coughs or sneezes. It also spreads by touching a surface or object that has the virus on it and then touching your mouth, nose or eye.

What are the symptoms of COVID-19?
Symptoms include mild to severe respiratory illness with some cases developing fever (greater than 100.4), cough and difficulty breathing.
What are severe symptoms of COVID-19?
Severe symptoms may include: difficulty breathing or shortness of breath, persistent pain or pressure in the chest, new confusion or inability to arouse, bluish lips or face.
How can you protect yourself?
Avoid close contact with people who are sick. Avoid touching your eyes, nose and mouth with unwashed hands. Wash your hands often with soap and water for at least 20 seconds. If soap and water are not available, use a hand sanitizer that contains at least 60% alcohol. Avoid gatherings, even out doors. Practice social distancing.
How can you protect others?
Stay home when you are sick. Cough or sneeze into your elbow and wash your hands frequently with soap and water. If soap and water are not available, use a hand sanitizer that contains at least 60% alcohol. Clean frequently touched surfaces and objects daily using a regular household detergent and water.
Do I need to be tested for COVID-19?
If you develop symptoms mentioned above, and have been in close contact with a person known to have COVID-19 or have recently traveled from an area with ongoing spread of COVID-19 , stay home and call your healthcare provider. If you have severe symptoms, contact your healthcare provider or emergency room and seek care immediately. Currently, Red Rock Family Practice and Hot Springs Memorial Hospital will first test for common infections. Results from those tests and an evaluation from your healthcare provider, will determine further testing, which may include COVID-19.
Is there a vaccine?
There is currently no vaccine to protect against COVID-19.
Where can I get more information?
● CDC: www.cdc.gov/covid19
● Facebook : https://www.facebook.com/hotspringspublichealth/
● Call 211
● Wyoming Department of Health: https://health.wyo.gov/publichealth/infectious-disease-epidemiology-unit/disease/novel-coronavi rus/