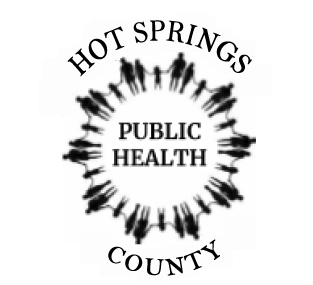 13 November 2020 A Message from Hot Springs County Health Officer Vernon Miller, M.D.
As everyone is probably aware, Wyoming is experiencing an unprecedented increase in cases of COVID-19. Over the last several weeks the Wyoming County Health Officers have been studying this and have asked Governor Gordon for a state mask mandate. The Wyoming Medical Society and Wyoming Hospital Association have joined in this request.
It is vital that we keep all our businesses and schools open and our activities attended. Increased use of face coverings will help with this going forward. This is one of the few weapons we have in the fight against this virus until we have an effective vaccine and more effective treatments.
Please see the following letter to The Honorable Mark Gordon from the Wyoming County Health Officers, Wyoming Medical Society and the Wyoming Hospital Association
The HSC COVID-19 Q&A is now in operation. Please submit questions to This email address is being protected from spambots. You need JavaScript enabled to view it.. The answers will be posted on this website. Click on the tab labeled Hot Springs County COVID-19 Q&A. The questions will be answered by our CHO, Dr. Vernon Miller MD and our local healthcare providers.
---
More Wyoming related COVID-19 information can be found:
Wyoming Information Sharing Platform (WISP)
---
BACK TO COVID-19 INFORMATION PAGE