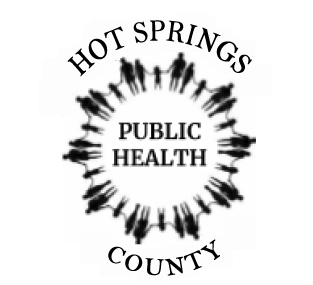 NEW POSITIVE CORONAVIRUS CASE in HOT SPRINGS COUNTY
7/18/20: The Wyoming Public Health Lab has reported a second positive COVID-19 test result in Hot Springs County. Contract tracing is currently being performed. Individuals who may have been exposed will be notified and evaluated.
To date in Hot Springs County:
Lab Confirmed Cases: 11
Active: 2
Recovered: 9
Current Probable: 0
Probable Recovered:3
Local situation reports are posted by the Incident Management Team on Tuesdays and Thursdays at https://www.hscounty.com/covid
Accurate information can also be found at https://www.facebook.com/hotspringspublichealth
For Daily Information visit health.wyo.gov
For questions, please call Hot Springs County Public Health at 307-864-3311.
The HSC COVID-19 Q&A is now in operation. Please submit questions to This email address is being protected from spambots. You need JavaScript enabled to view it.. The answers will be posted on this website. Click on the tab labeled Hot Springs County COVID-19 Q&A. The questions will be answered by our CHO, Dr. Vernon Miller MD and our local healthcare providers.
---
More Wyoming related COVID-19 information can be found:
Wyoming Information Sharing Platform (WISP)
---
---
BACK TO COVID-19 INFORMATION PAGE